I had a fabulous time with Jon Swaimy in Brisbane! I got to meet his partner Aneta who is originally from Poland (they met while they were both living in London) and their cute little baby Calum who is 10 mo.
(more later)
I went to GoMa (Gallery of Modern Art) (saw the Valentino exhibit but a post on that later) and The Queensland Art Gallery that had a fabulous collection of Australian artists. Some of my favorites are
James Gleeson
I love the brush strokes, color, and texture of paint found in Grace Cossington Smith's paintings.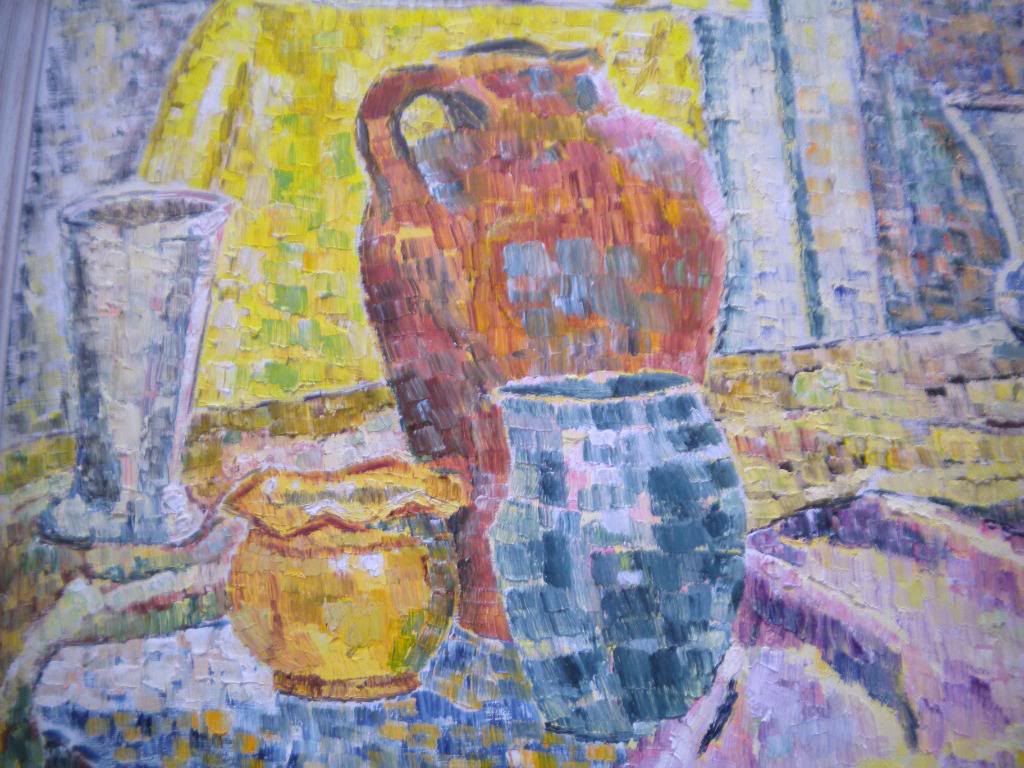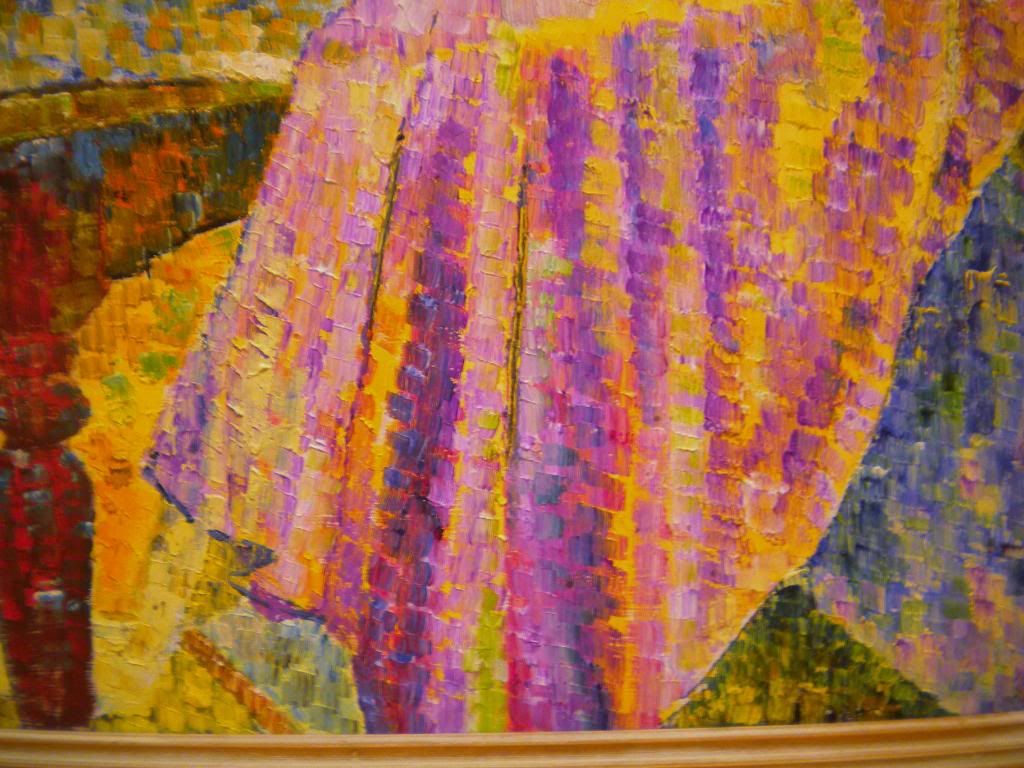 I love the purple flower trees! They were all over Swaimy's neighborhood and throughout the city.
I like that real flowers at the bottom of the painting.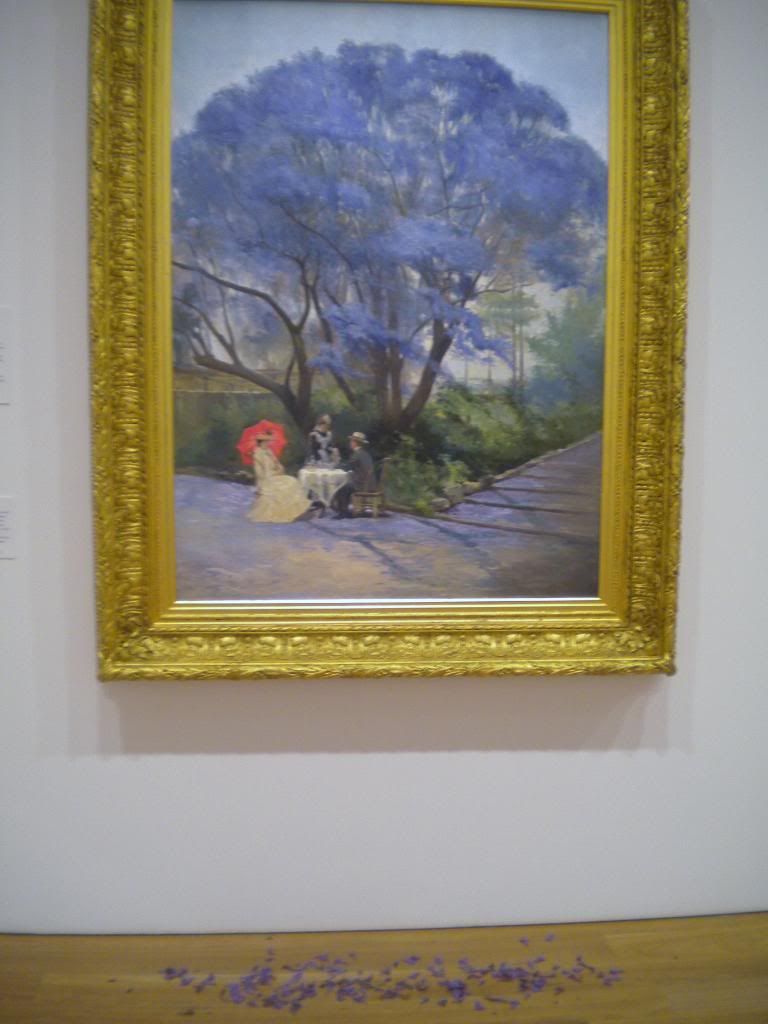 A delicious chocolate and coconut muffin with mocha I had after viewing the museum at the museum's cafe on the river. I love chocolate.
View of the purple flower trees from Swaimy's front door.
More stories and pictures later!

But if you are curious now, I uploaded all the pix to photobucket but I must warn you there are many random pictures of trees and flowers!