04/27/2010 @ 12:07 P.M.
Las Vegas, NV
Black Sweater Tights for New Zealand!
$4.99
Highway Aviators with mirrored lenses.
$10.00
Brian needed a pair of cool sunglasses so we picked out these for him.
He has somethin like these polarized sunglasses from Oakley.
$200.00
:
Which are kinda cool.............
Straw Riding Hat- made of 100% paper!
On sale for $9.99
I better not let it get wet.
It looks so cute and fabulous. I wore it a lot in Vegas.
04/27/2010
H&M
10:49 (I dont remember if it was am or pm)
Long black cami aka basic jersey $7.95
I want to wear it with leggings and a wrap shirt.
At the International Beauty Show
I bought
NYX Eyeshadow Base for $4.00
And this eye makeup brush $4.50
Both are great! I have MAC eye shadow base and brushes.
I like this eye shadow base but I like MAC's more because it comes in a tube and you can just squeeze a little out. I like both brushes, I really can not tell a difference.
I want to go back and eat at TAO with my friends!!! That was so much fun.
TAO Las Vegas (location in the
Venetian
)
3355 S. Las Vegas Blvd.
Las Vegas, NV 89109
Modeled after the New York City club, Tao Las Vegas is here to bring you the best of both worlds, a restaurant and a Nightclub. The Tao night club features The Temple and The Emperor's Ballroom, bringing a wide variety of music. There are private sky boxes available and each of them come equipped with mini bars, espresso machines and bqnquettes featuring secure purse drawers.
Hours: Tuesday 12:00am - 5:00am, Wednesday - Saturday 10:30pm - 5:30am.
Dress Code: Business attire No tank tops, tennis shoes, jeans or shorts.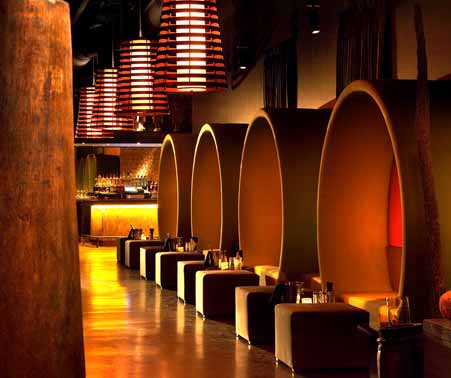 Staci and Angie
(Melinda Above)
Melinda and I shared Hot Edamame $8
and TAO Angry Dragon Roll with Eel and Kabayaki Sauce $15
DELICIOUS!!!
I had the Romaine Unoaked Chardonnay. YUM. While Kati and I were waiting in the lounge the server mistakingly brought me a pino grigio, but our dinner server quickly fixed that.
Miss Desiree and Morgan
Kati and Morgan
Morgan and I
Me and Staci
lastheplace.com